Hi all – Juz here.
Operation Bridesmaid continues into the second month and it has been quite an unstable few weeks.  I'm starting to get the impression that if anyone wants to lose weight and be healthy, they have to be single, have no friends or social life and live by themselves.
Of course, this is cruel and unrealistic and it's healthy to have friends and loved ones around you, but you can't expect everyone to have the same goals as you.  Balance is one of those words that is thrown around often when you're embarking on a regimented lifestyle, but everyone has a different idea of what balance is, as well as a good portion sizes, how regular 'treats' should be, and what healthy food actually is.
Falling Down
During the last few weeks, I fell off the wagon, as do many people who are trying to get in shape. The journey is not easy at the best of times, but while you're travelling with others through food and wine regions, the objective is to enjoy yourself and your surroundings, not to say, "Oh no, I can't sample any of this delicious, locally made, gourmet cheese because I'm on a diet".
And what makes the sting even more painful is that I was doing so well.  Meals were well timed and on track, intermittent fasting was happening most nights, and I was frequently waking up and going for runs or doing resistance training with Troopy.
The stumble started once we arrived in Esperance.  There was a massive sale on bread at the supermarket and before we knew it, we were stocked to the teeth with multigrain rolls, seedy sourdough bread and sliced square loaves.  Everything had to be eaten with bread so that it wouldn't be wasted, and I felt myself getting weighed down with every bite.  After less than a week, I was sick of it, but the damage was felt on all fronts.
Driving through Denmark and Margaret River with friends contributed to the downward spiral.  Wine, cheese, chocolate, fudge, truffles, schnitzel, beer, nougat, the list goes on!  Everything needed to be sampled.  And of course, after the daytime delights, dinner would usually involve a delicious cheese platter with more beer or wine, a slice of Coat of Arms salami with a dollop of locally made quince jam.
I watched myself lose control and promised that once we were back in Perth, I would make things right.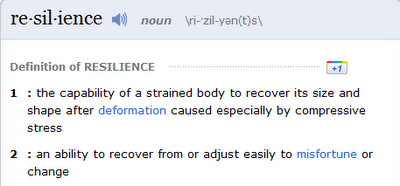 Getting Back Up
We've been in Perth for a week now and the domestication and routine has helped me inch back towards success.
Bread has been ditched, as well as pasta, rice and other sugary delights.  Main food items include yoghurt, meat, lots of vegetables, berries and nectarines, ricotta, nuts, and some crappy, chalky protein powder that I'm using while I wait for my good protein powder to arrive in the mail.  I'm drinking like a fish – about 2-3 litres a day – and have indulged on only one glass of dry red wine.
In the mornings, I wake up at about 6am and do one of two things.  Resistance training followed by cardio or high intensity interval training (sprints or boxing) or a nice leisurely run around the block for about 4-6km.  One day a week is for resting and sleeping in, because sleep is the most important form of recovery.
As you can imagine, I've been weeing a lot.  The copious amounts of water I'm consuming is flushing out my system and my body was releasing all the water weight that I gained during 'bread week'.  The second day of coming clean was tough – I just wanted to go to sleep – but once I acknowledged that my body was crying for carbs, I inflicted some serious discipline and said NO!
Measurements
Please keep in mind that I've suffered 'bread week' and two gourmet regions since my last measurements. I'm taking a picture of my progress every morning and next month I will stitch it all together in a timelapse to see if there are any noticeable changes.
Bust with blue bra on: 94.5
Waist around my belly button: 81
Hips where my undies sit: 93
Thighs along shorts tan line: 57.5
Belt is still at the fourth hole.